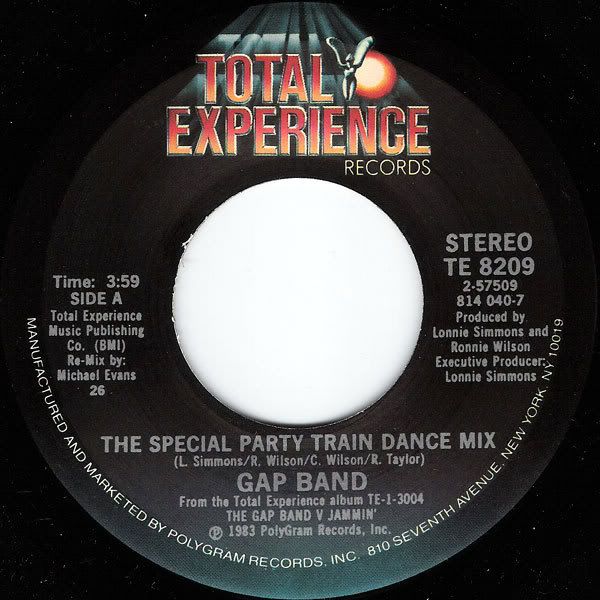 Ah, funk music. Why hasn't there been anything quite like it since the 1970's?

Oh wait, there was. It was called P.Funk, and it extended into the 80's.

Take the classic funk sound, pump it up with some hefty synth drivers, and you've got P.Funk!

Now put that sound in the hands of an already-established funk act, and you've got one of the greatest P.Funk songs of all time -- The Gap Band's 1983 single "Party Train."

I must admit: This song holds a special place in my heart thanks to my on-campus residence. This year is my fourth as a resident of McCormack Hall, which is placed ever-so-delicately right next to a set of railroad tracks. Hence the common nickname for the train: The Party Train!

After I snagged a copy of this song's 7" single, it became custom for me to stop what I was doing and throw it on the turntable every time I heard the PT approaching. And every time I'm boogieing to this groove, I still hear the rumbling train behind McCormack.

Listen to it here.