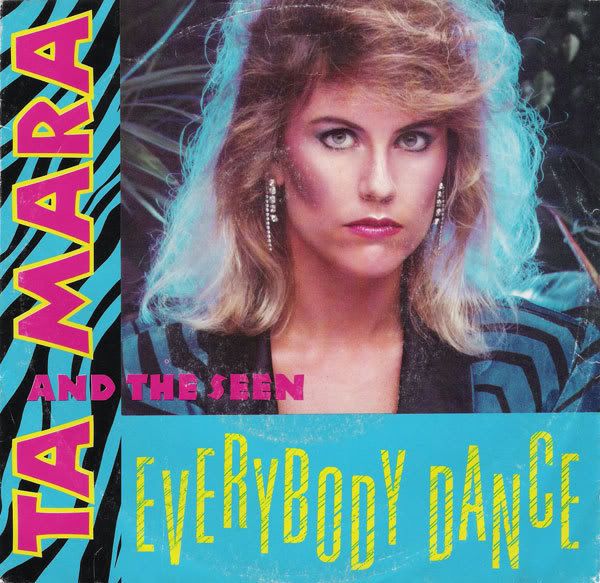 Clearly I'm on an electro-funk kick.

This snappy tune typifies the mid-80's Minneapolis sound that I adore oh-so-much. Maybe it's just because I think Minneapolis is such a cool town, but I just don't think a bad musician has ever come out of that town. Prince, of course, would be a prime example, and he is indeed linked to this group.

Ta Mara & The Seen were actually produced by Jesse Johnson, one of Prince's primo dudes and a member of The Time. He worked on this record right around the same time he was initiating his solo career, and it turned out to be a fantastic outlet for his funky creativity.

This song opens with ambient jungle noises, but a synth soon kicks in and flows us right into a downtempo groove. Ta Mara's vocals are flawless, but would Prince hang out with a lady that can't sing? I think not.

My only complaint about this song is that it isn't longer!

I'm off to look for a copy of the 12"...

Listen to it here.