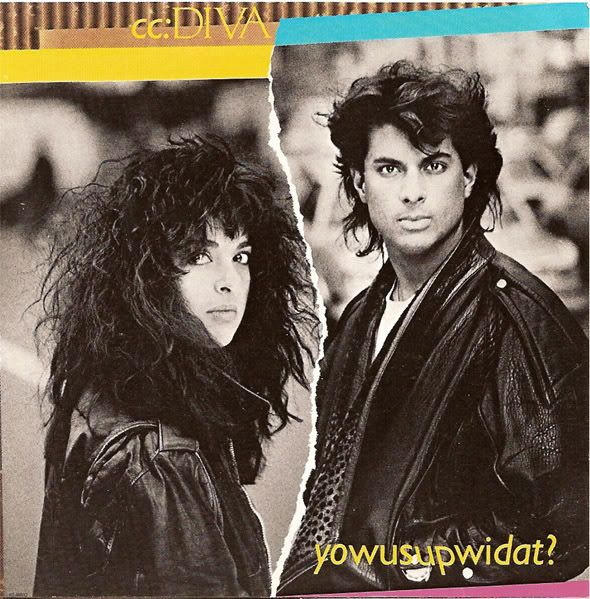 I must admit that I'm totally a sucker for awesome covers. This is definitely one of them.

The song "Grazing In The Grass" was originally a soul tune recorded in 1968 by an African trumpeter named Hugh Masekela. His early work had been very political, focusing on struggles faced by citizens of South Africa. When he made it to the United States in the '60s, he made friends with Harry Belafonte and his work became much more oriented toward mainstream jazz. "Grazing In The Grass" was instrumental as recorded by Masekela.

The Friends Of Distinction recorded their version a year later, which would go on to become the most well-known version of this song to American audiences.

cc: DIVA's version is unforgivingly '80s. It's a healthy blend of garage house and Italo-disco, two genres which fit surprisingly well together. It brings a nice '80s attitude to a song whose lyrical content was already surprisingly '80s, despite having been written 20 years prior. It's just a nice tune for a summer day.

Thanks very much to my blog buddy Nasty G for turning me on to this track!

Listen to it here.