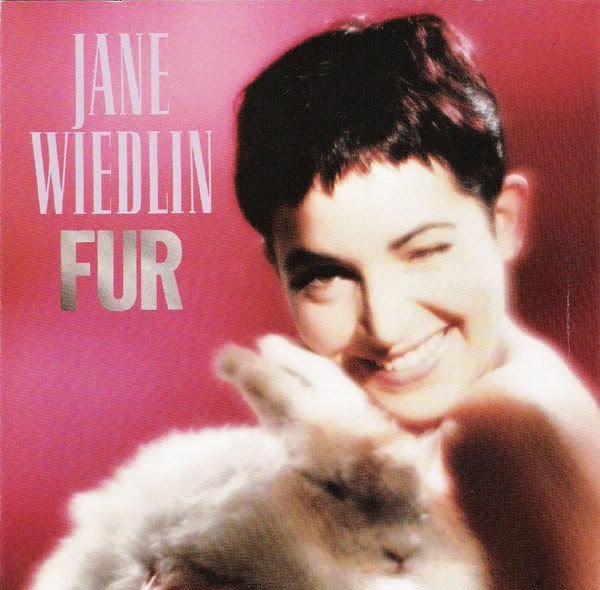 Jane Wiedlin is an entertainment curio. She began her music career in the '70s with some fairly hardcore punk rock bands in LA and went by the moniker "Jane Drano." (How awesome is that?!‽) She rose to fame as a member of The Go-Go's, who had a handful of '50s throwback pop rock hits in the early-to-mid 1980s. She also made cameos in numerous movies and television shows, and continues to do so until this day. (Check out her impressive imdb page!)

My personal favorite of her capricious movie roles has to be that of the Singing Telegram Girl in the 1985 big-screen rendition of Clue. After singing just one line of her telegram, she gets shot, and it's hilarious. (Watch it!)

The thing I love most about Jane is her cute, squeaky little mouse of a voice. She sounds youthful, but not infantile; airy but not piercing. In fact, the softness of her voice is very reminiscent of Kate Bush, one of my all-time favorite performers. (I should feature one of her songs one day soon...) If Kate Bush were more pop-rock oriented and had a voice closer to Stacey Q's, you'd have Jane Wiedlin. Come to think of it, I think a duet between Kate and Jane would be both blissful and exciting. Throw Stacey in the mix and you'd be talking all-time classic!

Fur was Jane's first solo album, released on EMI-Manhattan Records. She was very likely seeking to make a footprint all her own in the vast mudpit known as the music industry, and I think she nailed a bullseye. This record is refreshing, vibrant, funky, and still manages to stay heartfelt. Jane's lyrics are often unusually morose for pop music, but I find the placement of her lyrics with upbeat music an interesting juxtaposition.

This track is one of these unusually sad-sounding songs. It's about being miserable while one is awake, and finding enough solace to continue living only while asleep and dreaming. It sounds awful on paper, I know, but the song is truly beautiful. It speaks of life in a very frank matter, almost a nod that it's okay -not- to be okay all the time.

Jane, I agree. Dream on.

Listen to it here.