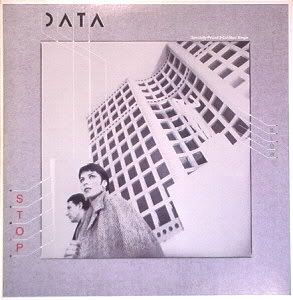 The 50th track!

This adorable little song employs what I can only think to refer to as an "airhorn synth," as that's exactly what it sounds like. It's new wave synthpop at its finest, and it's simply blissful.

The lyrical content is, of course, morose, but not without reason. I find them to be a ginger slice of life. It's about the hopeless search for fault in a relationship that's failing, and how in the end it really solves nothing to do so. We hear it from the perspective of the lover that's just realized this, and is begging the other to chill out.

The vocals are haunting and beautiful, and the drum machine is irresistible. Definitely a lost gem!

Listen to it here.