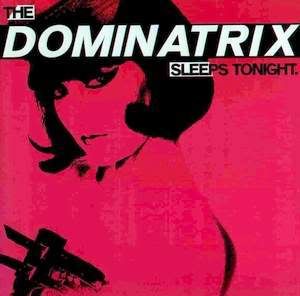 One of my favorite songs.

"Dominatrix" will forever be a club classic because of its infectious, oddball beat and its remarkable chanting. The track almost sounds like a harbinger for Michael Cretu's work with Enigma in the 90's. It's exotic, it's sexual, and it makes you want to move all around the room (or the dance floor).

The original Streetwise 12" single of this song (the one you should look for) includes two mixes of the title track, along with an a cappella version called "Chants" and an instrumental track called "Beat Me." A staple in any DJ's or fan of club music's collection.

Sounds best when played at a very high volume.

Listen to it here.